The 'Hood – Shaughnessy
From my home in Kitsilano I look to the south and east to the lovely Shaughnessy. Inspired by the need to explore this spring and summer it became my source of adventure on many evening walks. I strolled the winding streets with time to admire the impressive architecture and amazing foliage. Created in the early 1900 by the Canadian Pacific Railway, it remains a neighbourhood of single-family homes, expansive properties and many heritage mansions with beautiful mature gardens.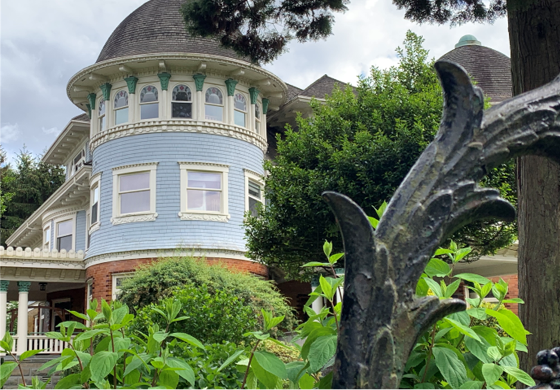 Glen Brae - 1690 Matthews Avenue - Built in 1910 by lumber baron William Tait, it's Scottish Baronial style and beautiful wrought iron fence are truly unique. In 1991, the current owner Elisa
beth Wlosinski gifted her home to the City of Vancouver on the condition it was used for the community good. Vancouver nurse Brenda Eng saw a need for a hospice, the City offered the property for $1.00 lease per year and the vision for Canuck Place was born. I had the pleasure of meeting and working with Brenda, a joint project with Royal LePage to raise funds for The Garden at Canuck Place. Today, Canuck Place is regarded as one of the leading children's hospices in the world and the garden is truly a beautiful peaceful space for the residence and their families.
The Rosemary Estate - 3689 Selkirk Street - Built in 1915 for Whiskey baron Robert Taulk by the Architect team of MacLure and Fox who feature prominently in many beautiful Vancouver buildings. Rosemary was named for Mr. Taulk's daughter, it is the largest Heritage A estate ever built in Shaughnessy. After many years of neglect the property w
as purchased by a retired property developer from Beijing who embarked on a five-year multi-million dollar restoration with no expense spared nor any detail overlooked. Oh and ……. if you are in the market for a mansion this one is on the market, for a cool $26,988,000!
How's the Market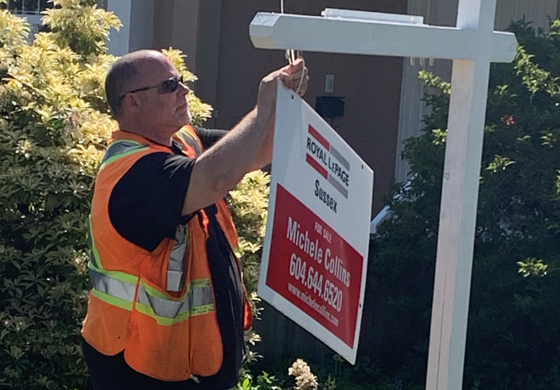 This year has definitely been one for the history books - in my 30 + years I have had to adapt to many different market and policy changes……. a pandemic was not in my wheelhouse, it now is!
The Vancouver market just kept going, while there was a pause mid-March to mid-M
ay sales still continued during this time. With a delayed spring market, pent up demand and business not as usual but with protocols of the new normal July and August sales hit an all-time high.
Both months recorded the highest number of sales months over month for the past 10 years. With interest rates at all-time lows and continued low product levels I believe the fall market will be a balanced to strong market.
My observation over these past few months is many of the selling and buying decisions made by my clients made were at least to some degree impacted by lockdown and work from home changes in lifestyle. Home took on a whole new meaning.
Want to know what is happening in your neighbourhood? I have my finger on the pulse, call me anytime………….
On a Personal Note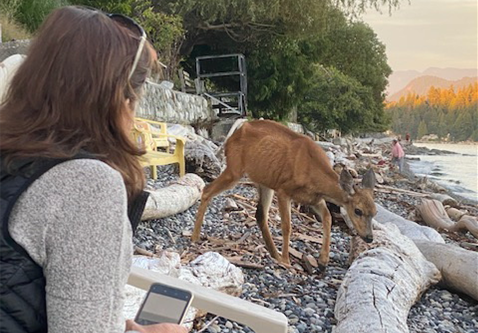 I used the lock down of Spring 2020 to educate myself on every level. I learned new skills, adapted my marketing and showing processes to conduct my business safety and productively. By the beginning of June, I was totally Zoomed out! I was also able to connect with so many of you and chat, not about real estate for a change, having the time to just chat about what was happening in your lives was truly one of my many " Silver Linings."
The delayed spring market evolved into a busy summer market so no time to play for me. I was very happy to see my clients again and help them reach their goals. I was finally very fortunate to get away early September with great friends to their beach on the Sunshine Coast for some much needed relaxation, great food, wine, conversation and enjoyment of nature.